My child's pre-school was in need of a gate on the side of the house. The goal was for increased security on the property. The gate had to be accessible to most of the parents and teachers, so I decided on a mechanical code keypad. The gate also had to have a crash bar so kids could easily leave in case of a fire or other emergency.
The first thing to do was put together a quick sketch of the concept and get an OK from the school president. I gave her a rough budget for materials, and started putting things together.
I decided to try my hand at sort of a faux blacksmithed gothic door. I cut the wood to match the doorway I was trying to fill.
I bought some rustic hardware and blackened each bolt, washer, and nut. I added some windows so the door is more inviting, including some low windows for the 3 year-olds that'll be using it.
I blackened the metal with acetylene soot and applied some melted beeswax for a traditional blackened finish. I sanded all of the wood and gave it three coats of boiled linseed oil.
The industrial hinges were welded on and the door fit perfectly into the opening. The door swings easily and is well balanced. It closes securely and is a very satisfying door to use. I couldn't be happier with the outcome.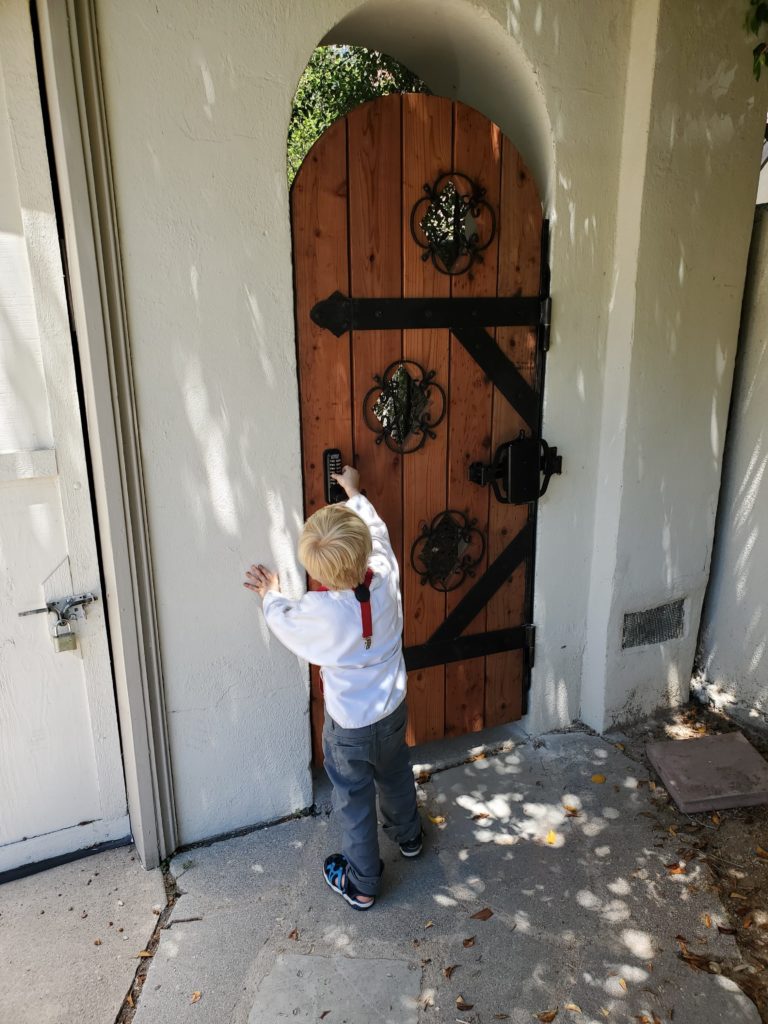 The school was extremely happy and the ultimate pricing came in lower than my expected budget. Of course, now I'm eyeing the decrepit back gate at my own house…